HERE:98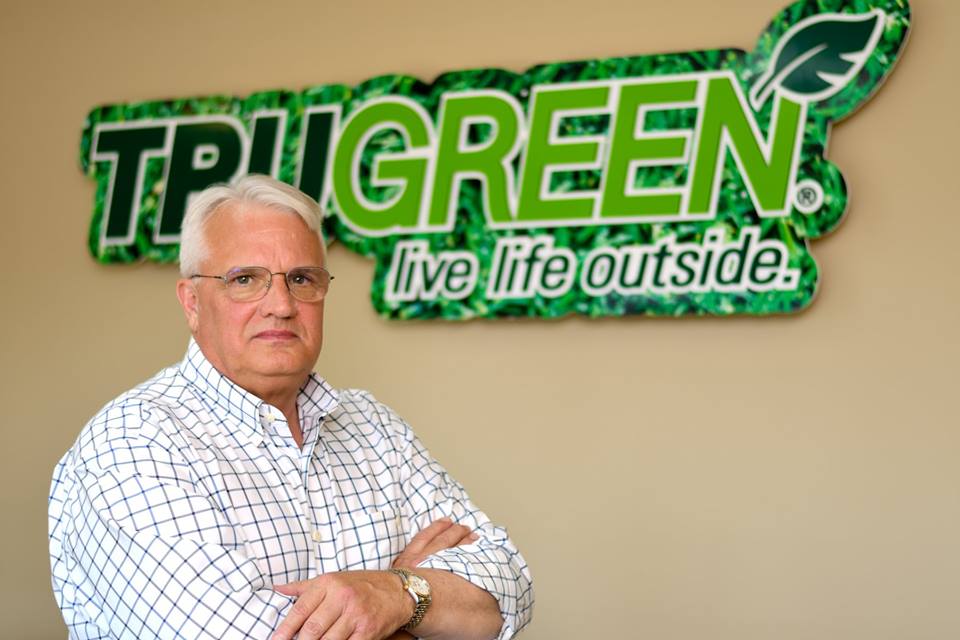 TruGreen
"The Cloud." A familiar concept for us in 2018. But almost unheard of in the early 2000s when Michael Cook became an Independent Franchisee of the TruGreen Company. They help maintain the health of their customers' turf to make their outdoor lives more enjoyable.
Michael had worked for TruGreen since 1990. He started as an accountant in the Memphis office and enjoyed the number-side of the business.
In 2002, he decided to open his own Independent TruGreen franchise in Jackson, Tennessee with a long term goal of operating in multiple locations. Over the next 9 years, that goal was realized as he expanded to Tupelo, Mississippi and Baton Rouge, Louisiana.
Michael saw the beginning of a problem that was stalling his daily operations – his three locations could not efficiently or effectively share information. Each location was forced to have its own software management system.
As this problem began to snowball, he turned to Aeneas Internet & Telephone for help. There were two solutions that were put in place. The first was to link the telephones together. Now, employees at any of the three locations could pick up the phone and assist customers. The second solution was to convert his software to a system that is closely related to "the cloud." Every employee gained access to every customer's database.
With these new systems in place, Michael's efficiency instantly increased. He no longer needed redundant software or additional personnel in his locations. Now, an employee in Tennessee could pick up the phone and schedule a customer's service in Louisiana. This improvement caused him to save money.
According to Michael, "How Aeneas really made the big difference with us – though it seems very simple and common right now – were technologies that other companies weren't providing ten years ago. Being able to use them as an offsite server was a huge resource. We put software on their servers and then Aeneas made it shareable – it wasn't "cloud based" – they were making their own cloud just for us." As a result, Michael's business will now have business continuity in case of natural disasters.
With this more efficient way of managing his franchises, Michael now has about 8,000 customers in his database. Looking back on the history of services that Aeneas Internet & Telephone provided, Michael jokes, "we were either going to need more employees or a lot more unhappy customers."