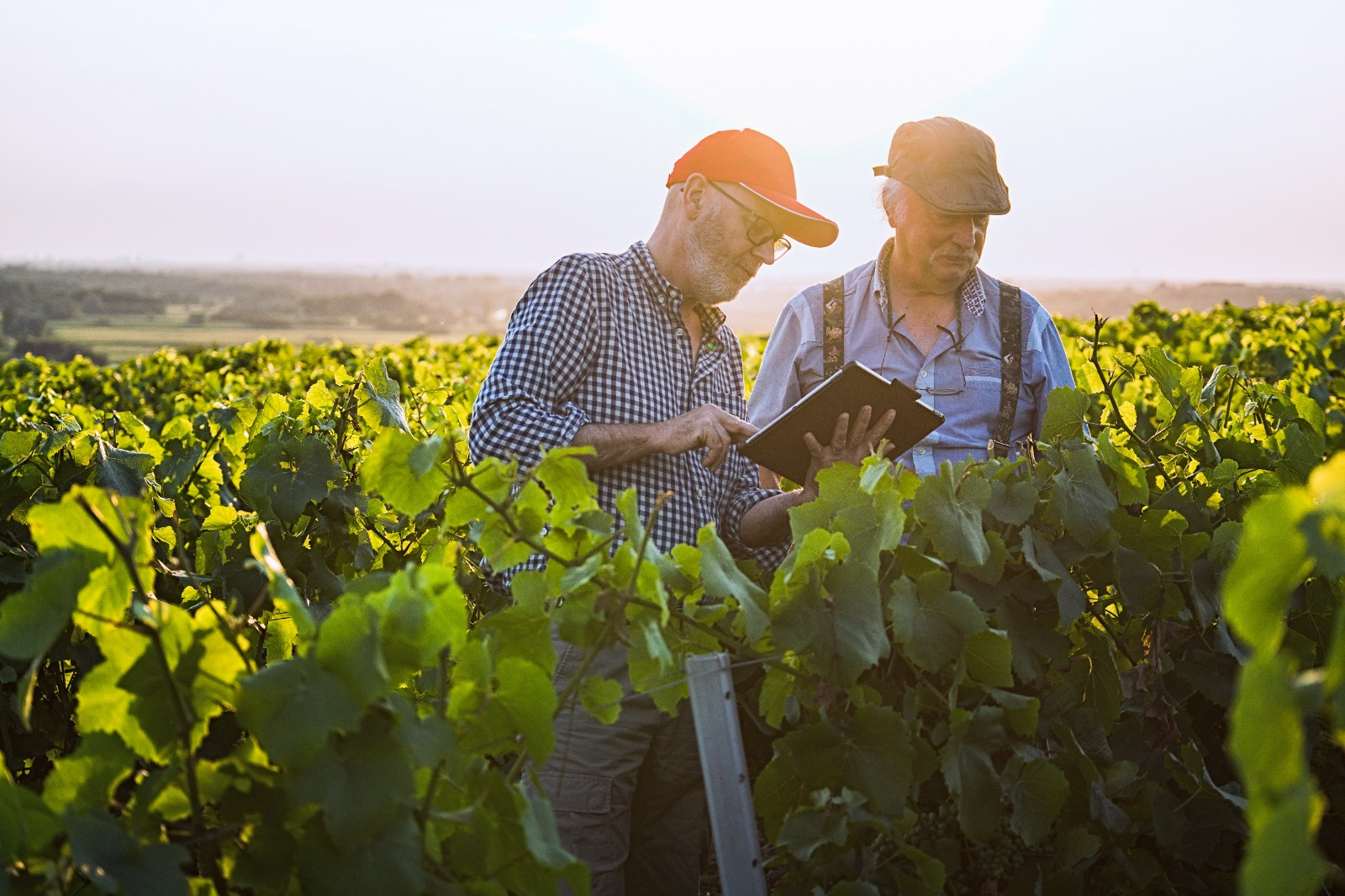 Aeneas + Chickasaw Electric Cooperative
Chickasaw Electric Cooperative (CEC) and Aeneas Internet and Telephone have formed a partnership to build and expand a Gigabit fiber network to bring Broadband communications within the CEC service area. With the lack of availability to Broadband for many people, and with it being such a vital element in our daily lives, this project aims to close the digital divide here in West Tennessee.
Residential
Aeneas brings you the fastest, most dependable and affordable Broadband Internet available today!
Benefits of Aeneas Fiber
Blazing High Speed Broadband Internet
Cut the cord! Watch TV over the Internet
Work from Home, online education,and faster online videos and video games
No Caps or limits on how much data you use!
We will never slow you down or charge overage fees
Depending on your needs we have a package tailored to you. Check out our service levels and pricing below and if you need help deciding, let us know. Just give us a call at 731-554-9200 or click HERE for more ways to contact us.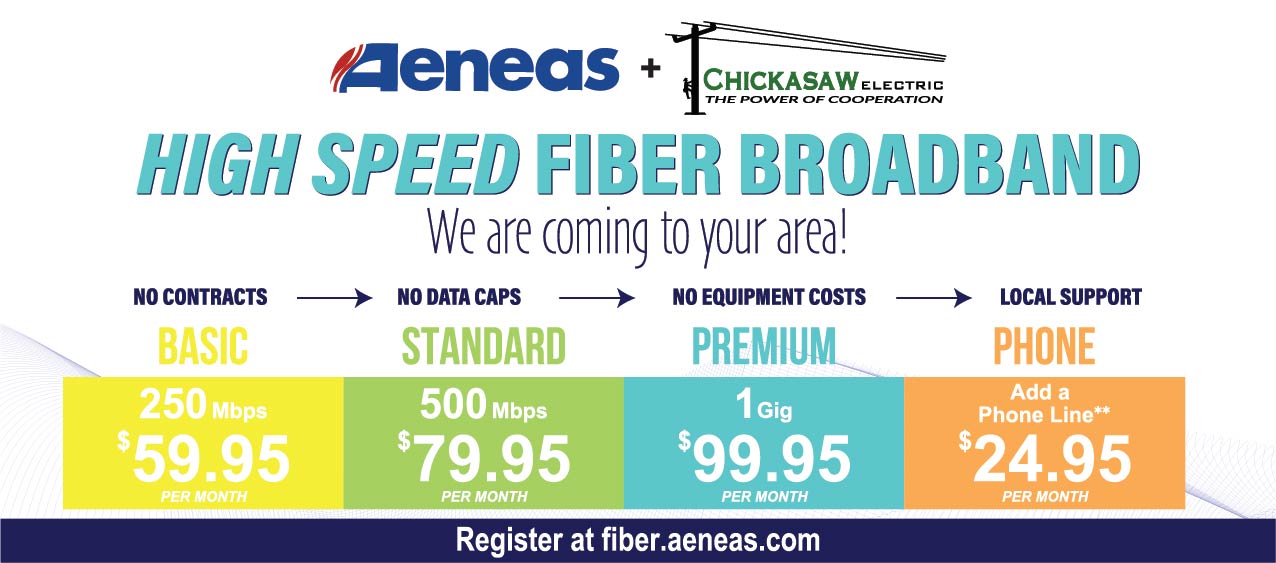 OFFICIAL PRESS RELEASE

Chickasaw Electric Cooperative Form Partnership with Aeneas Internet and Telephone
Broadband via Gigabit fiber coming soon to Chickasaw Electric Cooperative Customers.
Somerville, Tenn. – August 28th, 2023 – Chickasaw Electric Cooperative (CEC) and Aeneas Internet and Telephone announced their collaboration to establish a state-of-the-art Gigabit fiber network to provide Broadband communications in the CEC service area. Given the limited availability of Broadband access for many individuals and its crucial role in our daily lives, this initiative seeks to bridge the digital divide in West Tennessee. With the ongoing construction of a high-speed broadband network using 100% fiber, which commenced in late August 2023, CEC and Aeneas plan to commence customer service by winter 2023. By working together, CEC and Aeneas will extend broadband coverage to the unserved/underserved rural residences and businesses in Hardeman, Fayette, and Haywood counties.
"Our members have been asking for Broadband access, and with grants from the State of Tennessee, Chickasaw and Aeneas will make equal access to all our members possible!" proclaimed Loyd Muncy, General Manager. "The Broadband project will also provide the backbone for a completely fiber-optic Smart Grid Communications Network providing faster, more targeted response to electric system events such as outages. I am excited about the opportunities the Gigabit fiber network will bring to our community. The Chickasaw Board understands the need to bring high-speed internet to our service area and fully backs the deployment."
"What an exciting day for West Tennessee and the individuals residing in the Chickasaw Electric Cooperative area!" exclaimed Stephen Thorpe, CEO of Aeneas Internet and Telephone. "We are so excited to be working with CEC on this fiber to the home project. This endeavor will bring gigabit fiber services to both residential and commercial customers alike. We have witnessed firsthand the positive effects of dependable and affordable broadband solutions can have on communities. We eagerly anticipate assisting CEC in delivering exceptional service to their valued customers in West Tennessee, thereby narrowing the digital divide."
About Chickasaw Electric Cooperative
Chickasaw Electric Cooperative serves parts of Fayette, Hardeman, and Haywood counties in West Tennessee. Incorporated in 1940, the company has over 22,000 business and residential customers and manages over 1,600 miles of distribution line.
About Aeneas Internet and Telephone
Headquartered in Jackson, Tennessee, Aeneas Internet, and Telephone has been named to Entrepreneur magazine's Hot 500 list of fastest growing businesses in the United States, as well as BusinessTN magazine's Hot100 and Inc. magazine's Inc 5,000. Founded in 1995 Aeneas offers a myriad of services including Gigabit Fiber broadband, local and long distance, VoIP, office phone systems, commercial web hosting and corporate e-mail, Network Security, off-site file storage, Data Center services, Managed Networking and more.